Meet Our Attorneys: Brenda Clapper, an attorney with family in mind
July 21, 2015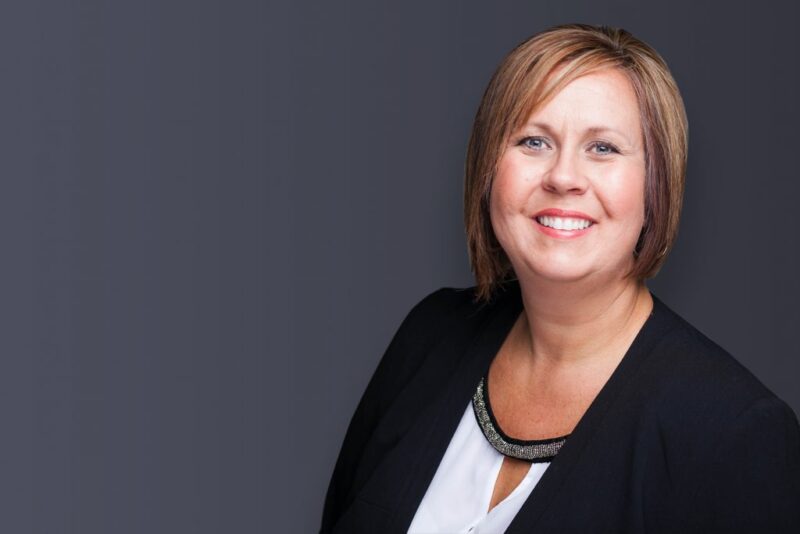 At Ball Eggleston, we pride ourselves on the caliber of attorneys we attract to our firm. We all come from different backgrounds and experiences, but we work together to form a team that is ready to help solve your legal questions. This post is part of an ongoing series, Meet Our Attorneys, so that you can get to know the men and women who work tirelessly to give back to the Lafayette community we know and love so well. Each attorney took some time out of their busy schedule to sit down for an interview and share their story.

Today's attorney focus is on Mrs. Brenda Mithoefer Clapper
Brenda Mithoefer Clapper grew up in West Lafayette and is a Harrison High School graduate. She completed her undergraduate studies at Purdue University in communications and psychology, then attended Indiana University for law school. Mrs. Clapper briefly considered law firms in Indianapolis but decided to return to Lafayette, where she has worked for Ball Eggleston for 18 years.

Ball Eggleston's hometown location and community focus appealed to Mrs. Clapper. She appreciates working in an environment where she can be personable as well as professional, and she often gives personal, honest stories to ease clients' fears of discussing private financial information.
Mrs. Clapper currently focuses on these areas of law:
Estate planning
Estate administration
Guardianship and adoption
Corporate services
In addition to helping others with family matters, Mrs. Clapper has a family of her own. She is married to Marc Clapper, and they have three daughters. She also serves the community as a director for the United Way Board of Directors and United Way and various school not-for-profits.

Why did you become an attorney?
Mrs. Clapper became an attorney because she loves solving problems and working with people of all ages to ensure a stable future for them (although she said her brother would joke that it is because she likes to argue). She appreciates getting to know her clients and helping them, especially when it comes to adoption. Mrs. Clapper enjoys handling adoptions because she can help complete families. She also likes giving kids a voice if she has to testify for one parent or another in court custody battles.

Mrs. Clapper also enjoys estate planning and administration. She likes the accounting, tax work, and math behind estate matters, and she is able to learn more about her clients' throughout the process.

When she began at Ball Eggleston immediately after law school, Mrs. Clapper had worked a more general practice. However, she said she was soon able to narrow her focus into areas she was more interested in, such as estate matters, corporate work, and adoptions. As a family-oriented attorney, Mrs. Clapper knows that her clients can call her with ease if they have any questions about service, the next step in their legal process, and the like. Unlike with companies that try to entice clients with expensive trusts without ever meeting their attorney, clients who walk into Ball Eggleston can be sure to build a relationship with her.

What sets Ball Eggleston apart?
Ball Eggleston has a long-standing tradition in Lafayette for community service and knowledgeable attorneys who place clients' needs above all else. According to Mrs. Clapper, Ball Eggleston is a professional yet approachable size with a broad array of practice areas, longevity, and attorneys who have become experts in diverse areas.
Community: Ball Eggleston is located in downtown Lafayette on Main Street and employs attorneys who have either lived in Lafayette their whole life or have adapted nicely to the city. Our firm is very focused on staying involved in the community.
Honesty: Mrs. Clapper says that while some companies overcharge clients for services, Ball Eggleston does not do that. Instead, our firm welcomes your questions and gives you honest answers and affordable prices, no strings attached.
Family Services: Mrs. Clapper realizes that every client who comes to her has a different need and financial situation. That is why she does whatever she can to make her clients feel at home, inform them of their options, and ease their financial or family burdens.
Mrs. Clapper is valued at Ball Eggleston for her legal work in estate services and adoption. She takes her role as an attorney seriously and remembers to balance her professionalism and family-friendly disposition when consulting with clients. To learn more about Mrs. Brenda Clapper, visit her page on our website, /service/brenda-m-clapper/.

We at Ball Eggleston provide honest, hardworking people in the community with fair, knowledgeable, and professional legal service. For 60+ years, our attorneys have worked hard to build a kind of reputation that produces referrals from both peers and clients. With 11 attorneys, our size is intentional — large enough to offer a comprehensive range of legal services, small enough to provide personalized service.
Contact us today if you are seeking legal advice or services. Our team is here to help.
_​_​_​
Ball Eggleston is located at 201 Main Street, Suite 810 P.O. Box 1535 Lafayette, IN 47902. Contact Ball Eggleston by phone at (765) 742‑9046, by fax at (765) 742‑1966, or by email at info@​ball-​law.​com. For additional information, find Ball Eggleston online at ballegg.local. You can also find us on Facebook.
Disclaimer: The content of this blog is intended to be general and informational in nature. It is advertising material and is not intended to be, nor is it, legal advice to or for any particular person, case, or circumstance. Each situation is different, and you should consult an attorney if you have any questions about your situation.