Meet Our Attorneys: Brian Karle, an Indiana native who values community
December 22, 2015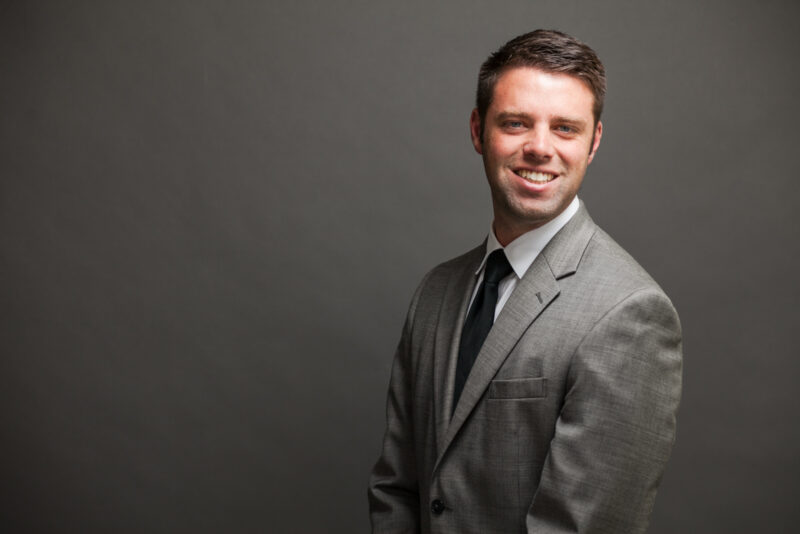 At Ball Eggleston, we pride ourselves on the caliber of attorneys we attract to our firm. We all come from different backgrounds and experiences, but we work together to form a team that is ready to help solve your legal questions. This post is part of an ongoing series, Meet Our Attorneys, so that you can get to know the men and women who work tirelessly to give back to the Lafayette community we know and love. Each attorney took some time out of their busy schedule to sit down for an interview and share their story.

Today's attorney focus is on Mr. Brian Karle
Brian Karle grew up in Crawfordsville, IN, which is just south of Lafayette, and earned his bachelor's degree in economics from Purdue University. He then attended Indiana University — McKinney School of Law and graduated summa cum laude in 2013.

Mr. Karle accepted a judicial clerkship with the Indiana Court of Appeals immediately after graduation and spent two years working under the leadership of Judge Margret Robb. When Mr. Karle's clerkship was nearing an end, Judge Robb, who is from Lafayette, suggested that Mr. Karle pursue a career at Ball Eggleston. She was aware of our firm's reputation and experienced attorneys. As a result, Mr. Karle came to Ball Eggleston in November 2015.

Mr. Karle currently focuses on these areas of law:

General Law
Appellate Law
Business Law
In his spare time, Mr. Karle enjoys playing golf and is an avid supporter of Purdue athletics.

Why did you become an attorney?
Mr. Karle decided to become a lawyer after discovering his strengths during his undergraduate studies. In addition to his bachelor's degree in economics, Mr. Karle earned minors in philosophy, psychology, and political science. These areas of study showed Mr. Karle that he was a strong writer and an effective communicator. He believed these strengths would make him a great attorney.

What sets Ball Eggleston apart?
During the firm's 60+ years, Ball Eggleston has established a reputation for its dedication to the Greater Lafayette community and a prominence among Indiana law firms. Mr. Karle is excited to be part of the Ball Eggleston legacy.
Longevity: Ball Eggleston is the second oldest law firm in Lafayette and has been working hard for more than sixty years to build the kind of reputation that produces referrals. While the firm has made many advancements, Ball Eggleston has made a tradition of serving the Greater Lafayette community and providing honest, hardworking people with fair and knowledgeable legal service.
Client-oriented: All of the attorneys at Ball Eggleston know the importance of putting their clients first. This not only includes providing exceptional customer service and favorable results, but also listening to clients and empathizing with them.
Mr. Karle is a valued member of the Ball Eggleston team, and we feel privileged that he chose to start his career as an attorney with us.
We at Ball Eggleston provide honest, hardworking people in the community with fair, knowledgeable, and professional legal service. For 60+ years, our attorneys have worked hard to build a kind of reputation that produces referrals from both peers and clients. With 12 attorneys, our size is intentional — large enough to offer a comprehensive range of legal services, small enough to provide personalized service.

Contact us today if you are seeking legal advice or services. Our team is here to help.

Ball Eggleston is located at 201 Main Street, Suite 810 P.O. Box 1535 Lafayette, IN 47902. Contact Ball Eggleston by phone at (765) 742‑9046, by fax at (765) 742‑1966, or by email at info@​ball-​law.​com. For additional information, find Ball Eggleston online at ballegg.local. You can also find us on Facebook.
Disclaimer: The content of this blog is intended to be general and informational in nature. It is advertising material and is not intended to be, nor is it, legal advice to or for any particular person, case, or circumstance. Each situation is different, and you should consult an attorney if you have any questions about your situation.