Meet our Attorneys: Brian Walker, an attorney who provides legal counsel and advice
April 22, 2015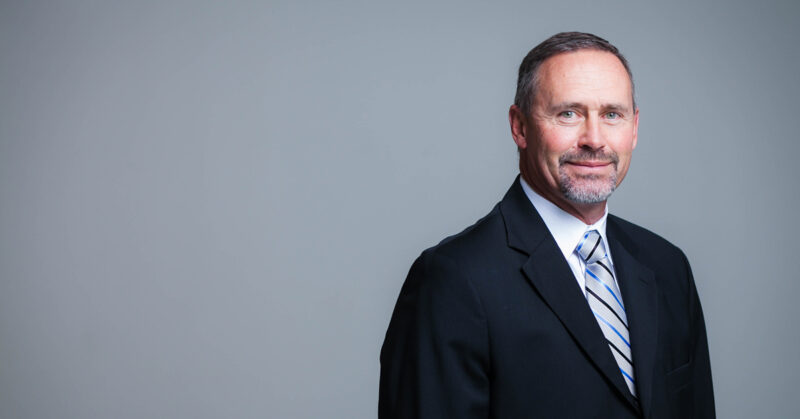 At Ball Eggleston, we pride ourselves on the caliber of attorneys we attract to our firm. We all come from different backgrounds and experiences, but work together to form a team that is ready to help solve your legal questions. This post is part of an ongoing series, Meet our Attorneys, so that you can get to know the men and women who work tirelessly to give back to the Lafayette community we know and love so well. Each attorney took some time out of their busy schedule to sit down for an interview and share their story.

Today's attorney focus is on Mr. Brian Walker
Brian Walker was first introduced to the Lafayette community when he attended Purdue University as an undergraduate. He went on to law school at Indiana University before eventually returning to make Lafayette his permanent home. He joined our firm in 1986 after spending two years working at a law office in Indianapolis.

While in Indianapolis, Mr. Walker gained experience working personal injury cases and brought that knowledge with him to Ball Eggleston. He has since developed a reputation in the community for his work with personal injury and family law. He has built up his practice by being fair and honest in offering sound counsel and advice.

Mr. Walker currently focuses on these areas of law:
Personal Injury
Family Law
Additionally, Mr. Walker has remained active in the community through his involvement with the Boys' and Girls' Club, and coaching various sports teams.

Why did you become an attorney?
Mr. Walker became an attorney because he wanted to help people and enjoyed the flexibility of his work. He shared that becoming an attorney gave him an opportunity to have a healthy work-life balance by maintaining a certain flexibility in his time spent at home with his family and the office.

He credits his first position in Indianapolis as introducing him to personal injury. He explained that the office he worked in was one of the first in the state to begin advertising and successfully marketing their personal injury practice. That gave Mr. Walker the unique opportunity to take on many different personal injury cases immediately out of law school.

However, he left Indianapolis after two years because he was looking for a smaller, engaged community and made the move back to Lafayette, Indiana with his family. He joined Ball Eggleston and has enjoyed a successful career with our firm. His practice primarily works in personal injury and family law.

Attorneys are considered counselors of law, and Mr. Walker takes his role seriously by making an intentional effort to provide counsel and advice and not just focus on the law or wanted result. An attorney's main role is to help people and guide them through the legal proceedings to achieve their wanted end result. By taking some time to communicate and discuss a client's current situation, Mr. Walker is able to help them navigate a difficult situation and offer them sound insight and advice. He shared that many clients know what end result they would like to see, but don't know the legal process and the appropriate steps to take. He enjoys helping them through a difficult situation in order to reach a desired outcome.

What sets Ball Eggleston apart?
Ball Eggleston has an established reputation throughout Indiana for their experience and philanthropy. That reputation was one of the reasons Mr. Walker was initially drawn to Ball Eggleston. He considers himself a part of the team and there to support, mentor, and help continue to see growth come to the firm.
Great People: Ball Eggleston's reputation is in large part due to the attorneys and support staff who work in our office. They are experienced and have shown a dedication to the firm with many of them devoting their whole career to Ball Eggleston.
Philanthropic: Ball Eggleston has a reputation for being community-minded. All of the attorneys become involved with organizations and community work that is outside of the law work they do on a daily basis. It is an unwritten rule that is a reflection of the good character and people who are drawn to work at the firm.
Legal Counsellors: Honesty, fairness, and sound counsel are attributes Mr. Walker believes are what sets the caliber of attorneys here at Ball Eggleston apart. Taking time to communicate and really address issues and concerns allow clients to think through their actions and make informed decisions.
Mr. Walker is valued at Ball-Eggleston for his work in personal injury and family law. He takes his role as a legal counselor seriously and strives to provide open communication with his clients. To learn more about Mr. Brian Walker, visit his page on our website.

We at Ball Eggleston provide honest, hardworking people in the community with fair, knowledgeable, and professional legal service. For 60+ years, our attorneys have worked hard to build a kind of reputation that produces referrals from both peers and clients. With 11 attorneys, our size is intentional — large enough to offer a comprehensive range of legal services, small enough to provide personalized service.
Contact us today if you are seeking legal advice or services. Our team is here to help.
---
Ball Eggleston is located at 201 Main Street, Suite 810 P.O. Box 1535 Lafayette, IN 47902. Contact Ball Eggleston by phone at (765) 742‑9046, by fax at (765) 742‑1966, or by email at info@​ball-​law.​com. For additional information, find Ball Eggleston online at ballegg.local. You can also find us on Facebook.
Disclaimer: The content of this blog is intended to be general and informational in nature. It is advertising material and is not intended to be, nor is it, legal advice to or for any particular person, case, or circumstance. Each situation is different, and you should consult an attorney if you have any questions about your situation.