Meet our Attorneys: Jack Walkey
January 27, 2015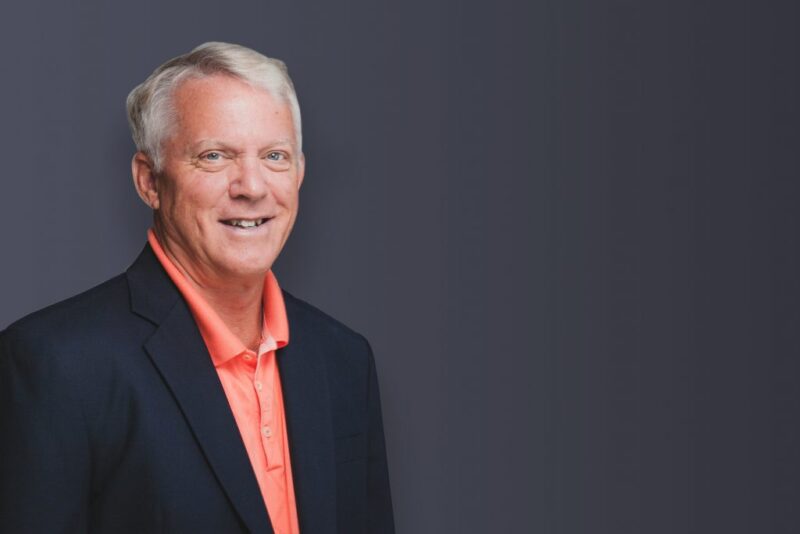 Meet Jack Walkey, a true specialist and active community member
At Ball Eggleston, we pride ourselves on the caliber of attorneys we attract to our firm. We all come from different backgrounds and experiences, but work together to form a team that is ready to help solve your legal questions. This post is part of an ongoing series, Meet our Attorneys, so that you can get to know the men and women who work tirelessly to give back to the Lafayette community we know and love so well. Each attorney took some time out of their busy schedule to sit down for an interview and share their story.

Today's attorney focus is on Mr. Jack Walkey
Jack Walkey joined our firm in 1971 after studying business and playing basketball on scholarship at Ohio State University and returning to Indiana to study law at Indiana University. With more than 40 years of experience practicing law, Mr. Walkey began with our firm as a summer clerk during his time at Indiana University and has remained with us throughout the 40+ years of his career. He has had a long, successful career that contributes to the outstanding reputation Ball Eggleston has built since being founded in 1950.
Mr. Walkey has developed an unparalleled reputation with both clients and peers for his knowledge and expertise in practicing law. Mr. Walkey currently focuses on these areas of law:
Individual

&

Family estate planning
Trust planning and administration
Estate administration
Residential, commercial, and agricultural real estate
Tax-deferred (I.R.C.

1031

) exchanges
Additionally, Mr. Walkey is a leader within the community and has remained involved in many organizations throughout the Greater Lafayette area.
Previously served on the Board of Directors of Community Foundation of Greater Lafayette
Previously served on the Board of Directors of Boys' and Girls' Club and

YMCA

Past President of Tippecanoe County Chapter of American Heart Association
Past President of Tippecanoe County Unit of American Cancer Society
Current member on the Lafayette Police Merit Board

Why did you become an attorney, Mr. Walkey?
"Primarily, it was a guy here in Ball Eggleston, Jack King. I was playing legion baseball throughout high school and a guy by the name of Jack King was an assistant coach. He introduced me to law and we had a lot of discussions about it.

I was graduating from Jeff High School, going to Ohio State on a basketball scholarship, enrolled in engineering. He got me interested in law, so I switched from engineering to business the summer before my first semester, thinking that – with the encouragement of Jack King – that would be a good background for law. So I went to Ohio State with the thought in mind that I would come back and go to Indiana or somewhere to law school.

Junior year, I applied for law school and was admitted. When I graduated from Ohio State, I went to Indiana at Bloomington and came back and worked for this firm in the summers between my first and second year. After law school, I called Mr. Joe Bumbleburg to say I was available and they made me an offer. I started with Ball Eggleston and have been here ever since."

Mr. Walkey is a testament to the longevity and commitment our attorneys have here at Ball Eggleston. He started with our firm back when there were only a few attorneys and has been granted to the opportunity to see the firm grow from the exact same office he started out in. In the areas of laws he was encouraged to pursue, he has become an expert and truly enjoys the work that he does.

What sets Ball Eggleston apart?
"Everybody at Ball Eggleston has an area or two of expertise and specialization. Clients receive quality legal work, at a reasonable price, with personable attention from people who are active in the community. When you have people who have become specialists in certain areas of law, you are getting the best value."

By having each attorney focus in various law areas, Ball Eggleston creates an environment where attorneys are able to give real value and expert counselling in any legal issue. We are a diverse group that is passionate about what we do. Mr. Walkey's sports background, playing legion baseball and basketball at Ohio State, reflects the mentality he brings to Ball Eggleston. He is focused, energetic, and dedicated to his areas of expertise. He has pursued certifications in estate planning and is a true specialist in his field.

Mr. Walkey is committed to leveraging his expertise and specializations on behalf of Ball Eggleston and we are better as a firm for having him with us. To learn more about Mr. Jack Walkey, visit his page on our website, /attorneys/jack-l-walkey.

We at Ball Eggleston provide honest, hardworking people in the community with fair, knowledgeable, and professional legal service. For 60+ years, our attorneys have worked hard to build a kind of reputation that produces referrals from both peers and clients. With 11 attorneys, our size is intentional — large enough to offer a comprehensive range of legal services, small enough to provide personalized service.
Contact us today if you are seeking legal advice or services. Our team is here to help.
---
Ball Eggleston is located at 201 Main Street, Suite 810 P.O. Box 1535 Lafayette, IN 47902. Contact Ball Eggleston by phone at (765) 742‑9046, by fax at (765) 742‑1966, or by email at info@​ball-​law.​com. For additional information, find Ball Eggleston online at ballegg.local. You can also find us on Facebook.
Disclaimer: The content of this blog is intended to be general and informational in nature. It is advertising material and is not intended to be, nor is it, legal advice to or for any particular person, case, or circumstance. Each situation is different, and you should consult an attorney if you have any questions about your situation.