Types of Recoverable Damages in Indiana Personal Injury Cases
September 4, 2018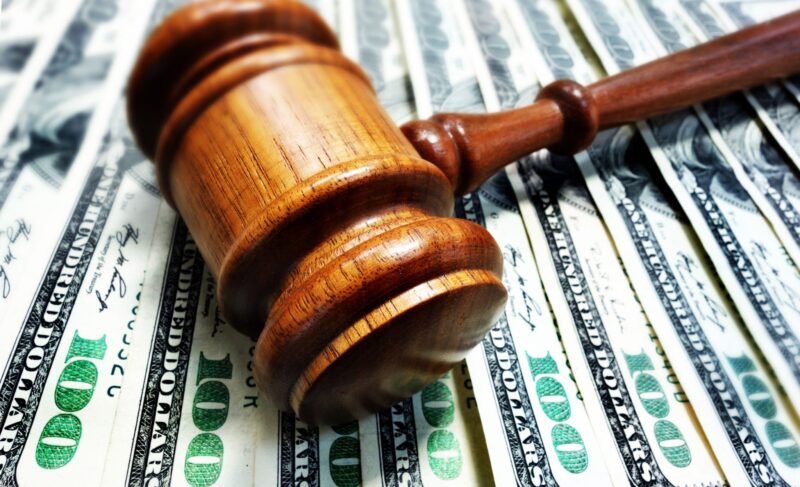 Unanticipated injuries come with a lot of unexpected expenses. Even if you have adequate health insurance coverage, you may still have to worry about indirect costs like lost income and the expenses your provider won't cover such as home care and alternative transportation.
Fortunately, accident victims can pursue compensation for all such losses by filing a claim against those liable for their injuries. Indiana state law allows eligible claimants to recover funds for both economic and non-economic damages that they incur as the direct result of someone else's reckless or negligent actions.
To secure a settlement, injured parties must be able to prove both liability and damages, except in cases when strict liability applies. Since gathering evidence, interviewing witnesses, tracking damages, and devising a winning legal strategy are incredibly complicated and time-consuming tasks — hiring a seasoned personal injury attorney is one of the smartest steps accident victims can take to protect their financial future.
Read on to learn more about the types of recoverable damages in Indiana personal injury cases:
Compensatory Damages
Compensatory damages essentially reimburse claimants for the losses they have incurred and will incur due to another person's negligence. These losses may be economic, such as medical bills and lost wages, or they may be non-economic, like scarring and disfigurement. Other types of recoverable damages in Indiana personal injury cases include:
Lost benefits

Loss of earning capacity

Pain and suffering

Mental anguish

Emotional distress

Medical equipment and rehabilitation

Property damage

Permanent disability
Punitive Damages
Instead of compensating plaintiffs for their losses, punitive damages aim to punish defendants for willful negligence, malice, fraud, or especially egregious behavior — and to deter similar misconduct in the future. Although most personal injury suits do not warrant a punitive award, there are certain circumstances when these damages apply. For example, if you were hurt in a car accident with an impaired motorist or a hit-and-run driver, you may be able to recover punitive damages. However, the burden of proof lies with you. This means if you cannot prove the defendant's actions were anything more than simple negligence, you will not be able to secure a punitive award.
If you do intend to pursue punitive damages, it's important to remember the state of Indiana imposes limitations on punitive awards. Typically, this cap is three times the total compensatory damages or $50,000, whichever is greater. Additionally, punitive damages cannot be awarded in cases involving wrongful death.
Discuss Your Case with a Personal Injury Attorney in Lafayette
If you were hurt because of someone else's reckless or negligent behavior, turn to Ball Eggleston. Our strategic team has recovered more than $200 million for victims of personal injury and wrongful death.
Call (765) 742‑9046 or fill out our contact form to schedule a free consultation with an accident attorney in Lafayette.
Contact us today to schedule a consultation with one of our experienced attorneys.
---
Ball Eggleston — a Lafayette, Indiana law firm — is located at 201 Main Street, Suite 810 P.O. Box 1535 Lafayette, IN 47902. Contact Ball Eggleston by phone at (765) 742‑9046, by fax at (765) 742‑1966, or by email at info@​ball-​law.​com. For additional information, find Ball Eggleston online at ballegg.local.
You can also find the firm on Facebook and YouTube.
Disclaimer: The content of this blog is intended to be general and informational in nature. It is advertising material and is not intended to be, nor is it, legal advice to or for any particular person, case, or circumstance. Each situation is different, and you should consult an attorney if you have any questions about your situation.