Need capital to start or grow a business? Here are three questions to ask yourself first.
August 23, 2019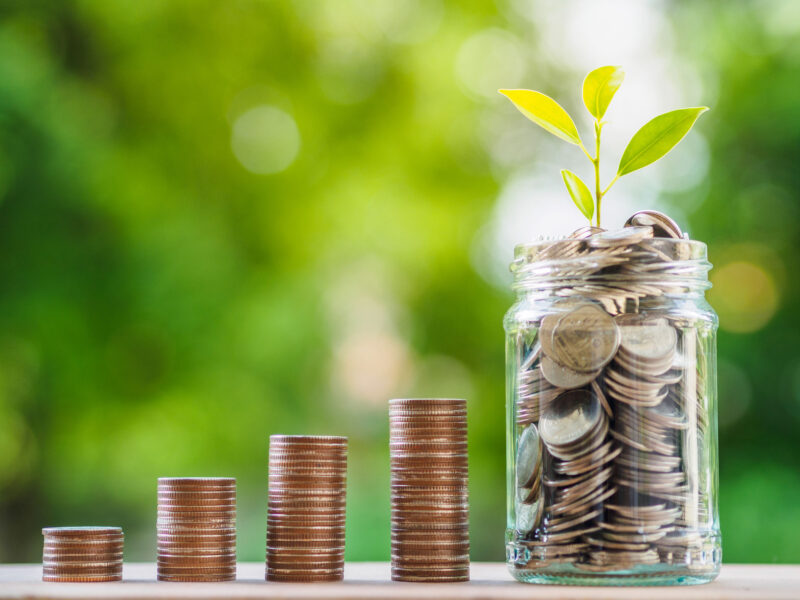 Every aspiring business owner needs at least some capital to bring his or her vision to life. And once the company is up and running, obtaining a cash infusion may be the only way to offer new products and services and to expand into new markets. In other words, raising investment funds could be an ongoing process for many years after a company's founding.
Fortunately, there are many potential strategies for securing capital to start or grow a business. Regardless of the amount of money you need or how you go about obtaining those funds, it's important that you ask yourself the following questions before seeking an investment:
1

. What kinds of investors can I satisfy?
Some investors are after short-term gains; others are looking for ventures that produce profits over an extended period of time. Generally speaking, those who are funding new businesses tend to be comfortable waiting a few years to turn a profit. But if you're already up and running, consider whether there are investments you could offer that have the potential to yield profit in the short-term.
2

. How much money do I need?
Investors will want to see a comprehensive and detailed plan before handing over their capital. You should have a specific monetary figure in mind that you're seeking and be able to approximate the projected profits and when such profits will accrue. If making economic projections isn't your strong suit, it may be wise to speak with various professionals — such as an MBA consultant, a CPA, and a business attorney—to help you prepare for your pitch.
3

. Am I willing to share ownership?
If you work with lending investors, you can retain 100 percent ownership in your company (unless you've established an entity that already has multiple owners). As the name implies, lending investors provide loans to new or growing businesses, and they make money on the deal by charging interest. Investors who provide financing by purchasing equity, on the other hand, receive a share of the company's profits that is proportionate to their level of ownership.
Both lending investors and ownership investors, or ​"shareholders," come with advantages and drawbacks. As such, it's important to review all potential arrangements carefully — perhaps with the guidance of a business lawyer—before seeking an investment from either. Depending on the current state of your company and its expected growth, it may be wise to draft a strategic investment plan that incorporates both lending investors and shareholders.
Call (
765

)

742

‑

9046

to discuss your investment goals with a Lafayette business lawyer.

If you need to raise funds for a new or growing business, turn to Ball Eggleston for guidance. Founded in 1950, our law firm has been counseling ambitious entrepreneurs for many decades.
Our legal team can assist with every stage of your company's development, from structuring it as a proper legal entity to merging it with one or more competitors to selling the entire enterprise. Call (765) 742‑9046 or use our online contact form to set up a consultation with a business law attorney in Lafayette.
Contact us today to schedule a consultation with one of our experienced lawyers.
Ball Eggleston — a Lafayette, Indiana law firm — is located at 201 Main Street, Suite 810 P.O. Box 1535 Lafayette, IN 47902. Contact Ball Eggleston by phone at (765) 742‑9046, by fax at (765) 742‑1966, or by email at info@​ball-​law.​com. For additional information, find Ball Eggleston online at ballegg.local.
You can also find the firm on Facebook and YouTube.
The content of this blog is intended to be general and informational in nature. It is advertising material and is not intended to be, nor is it, legal advice to or for any particular person, case, or circumstance. Each situation is different, and you should consult an attorney if you have any questions about your situation.