How to Determine Liability after a Multi-Vehicle Accident
February 3, 2019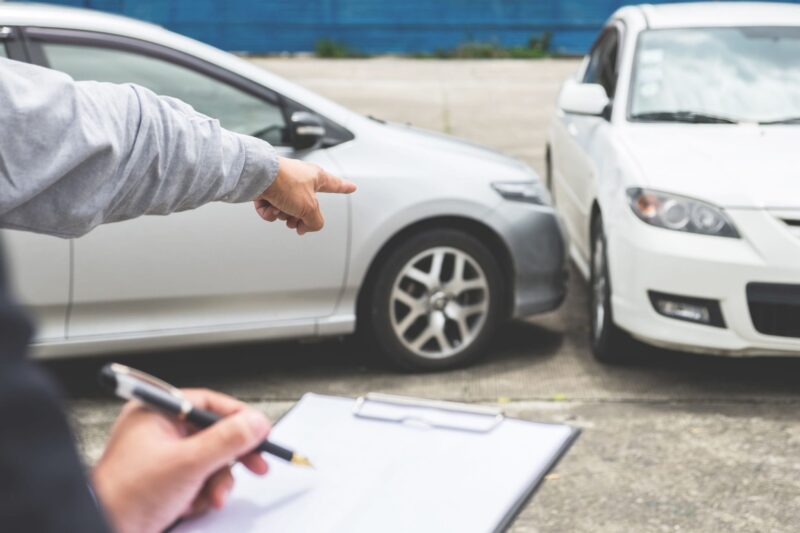 Determining liability after any car accident can be challenging, but when three or more vehicles are involved, the task can be especially complicated. The laws that govern accident liability in Indiana are complex, and insurance companies will go to great lengths to find reasons to dispute fault and reduce the value of claims.
Fortunately, there are several types of evidence that might be available to help your attorney with your case. Here are a few examples of how to determine liability after a multi-vehicle accident.
1

. The Police Report
The police report should provide details about when and where the accident occurred, whether anyone was injured, and perhaps who was at fault. Both the insurance company and your lawyer will want to review this report to learn the facts surrounding your crash. If your version of events differs from that of another driver, the police report may play a critical role in determining whether the insurance company approves your claim.

2

. Photographs and Video Footage

When multiple vehicles are involved in a collision, there's a good chance that at least one of them captured the accident on a dash cam. If the crash occurred in a fairly developed area, it may have been recorded by nearby surveillance cameras. Photographs of the scene can also help your lawyer piece together what happened in the seconds leading up to the crash.

3

. Eyewitness Testimony
When drivers do not agree on the cause of an accident, eyewitness testimony can serve as valuable evidence. Witness statements may also be useful if a driver disputes the content of the police report.
4

. Other Evidence Specific to Your Case
Every car accident is unique. The types of evidence your attorney needs to prove your claim will depend on the facts surrounding your collision. For instance, if a commercial truck (or certain other late-model vehicles) was involved, your lawyer might be able to use black box data and the driver's logs to prove liability. If you were hit by a distracted driver, your attorney might file a subpoena to obtain cell phone records. This evidence may be time-sensitive, so it's important to contact a lawyer right away to begin an immediate investigation.
Talk to a personal injury attorney about your crash.
It's important to work with an attorney who understands the physical, emotional, and financial toll that serious injuries can take on the entire family. Addressing a car accident properly means conducting a thorough investigation to identify all potentially liable parties and preparing for settlement negotiations as if you are going to trial.

If you were hurt in a multi-vehicle accident, turn to Ball Eggleston to discuss your case. Our personal injury lawyers will aggressively represent your interests and do everything we can to help you pursue compensation. Call (765) 742‑9046 or use our online contact form to set up a free case evaluation with a car accident lawyer in Lafayette. We will come to you if you cannot come to us.

Contact us today to schedule a consultation with one of our experienced attorneys.
---
Ball Eggleston — a Lafayette, Indiana law firm — is located at 201 Main Street, Suite 810 P.O. Box 1535 Lafayette, IN 47902. Contact Ball Eggleston by phone at (765) 742‑9046, by fax at (765) 742‑1966, or by email at info@​ball-​law.​com. For additional information, find Ball Eggleston online at ballegg.local.
You can also find the firm on Facebook.
Disclaimer: The content of this blog is intended to be general and informational in nature. It is advertising material and is not intended to be, nor is it, legal advice to or for any particular person, case, or circumstance. Each situation is different, and you should consult an attorney if you have any questions about your situation.