Five Symptoms of a Spinal Cord Injury
October 2, 2018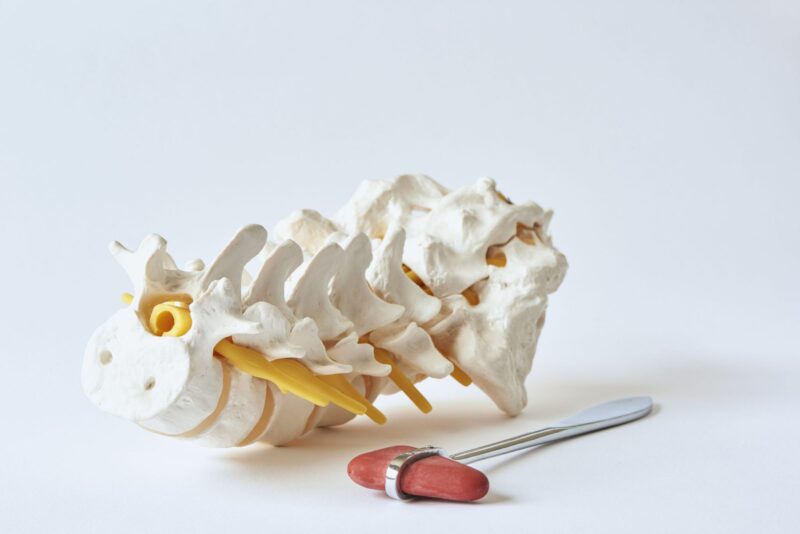 It's only natural to worry about your spine if you're feeling back pain or numbness after a car accident, fall, or sports injury. Although spinal cord injuries — or SCIs — affect everyone differently, there are a few symptoms that physicians look for when evaluating a patient for an SCI.
Read on to learn five symptoms of a spinal cord injury to watch for.
1

. Severe Pain or Pressure in the Head, Neck, or Back
Any pain or pressure in the head, neck, or back calls for an immediate medical evaluation. If you begin to feel pain or pressure after an impact to your spine, it could be indicative of a spinal cord injury.
2

. Paralysis in Any Part of the Body
Your spinal cord and brain are the two main contributors to your central nervous system. They each, in turn, control your limbs and movement, so any damage done to your spinal cord could result in paralysis of one or more limbs.
3

. Loss of Bladder or Bowel Control
A spinal cord injury can damage the nerves that control bladder and bowel function. If you experience incontinence following a back or neck injury, visit a physician immediately for a comprehensive exam.
4

. Odd Positioning of the Neck or Back
A common symptom of SCIs is an altered neck or back position that leads to misalignment, or bad positioning. In the majority of cases, this condition warrants emergency care. Any kind of neck or back injury can physically change the alignment of the spine.
5

. Impaired Breathing
SCIs that occur higher up on the spine can affect lung function, which can be fatal if left untreated. If you have trouble breathing or experience any kind of pressure on your chest following an accident, seek medical attention at an emergency room immediately.
Other Symptoms of a Spinal Cord Injury
Although the symptoms listed above tend to be some of the most common and serious signs of a spinal cord injury, there are others that indicate you should seek immediate medical care. Examples include:
Inability to feel heat, cold, or pressure

Tingling in the hands or feet

Spasms or exaggerated reflexes

Poor balance or difficulty walking

Changes in sexual function

Difficulty coughing or clearing the lungs
Discuss your case with a spinal cord injury attorney in Lafayette.
If you or someone you love sustained a spinal cord injury because of another party's negligence, recklessness, or intentional act, turn to Ball Eggleston to discuss your case. Our seasoned spinal cord injury lawyers will review the circumstances of your accident and help you determine the most strategic way to proceed.
If we determine that you have grounds for a claim, our legal team will perform an immediate investigation and gather the evidence needed to strengthen your case. The sooner you contact our law firm, the more likely it will be that essential evidence will still be available.
Our attorneys will also calculate your damages, handle all correspondence with the insurance company, and negotiate with the opposing party on your behalf. Call (765) 742‑9046 today or fill out our contact form to schedule a free case evaluation with a personal injury lawyer in Lafayette.
Contact us today to schedule a consultation with one of our experienced attorneys.
---
Ball Eggleston — a Lafayette, Indiana law firm — is located at 201 Main Street, Suite 810 P.O. Box 1535 Lafayette, IN 47902. Contact Ball Eggleston by phone at (765) 742‑9046, by fax at (765) 742‑1966, or by email at info@​ball-​law.​com. For additional information, find Ball Eggleston online at ballegg.local.
You can also find the firm on Facebook.
Disclaimer: The content of this blog is intended to be general and informational in nature. It is advertising material and is not intended to be, nor is it, legal advice to or for any particular person, case, or circumstance. Each situation is different, and you should consult an attorney if you have any questions about your situation.