Four Factors That Impact the Lifetime Cost of a Brain Injury
May 5, 2019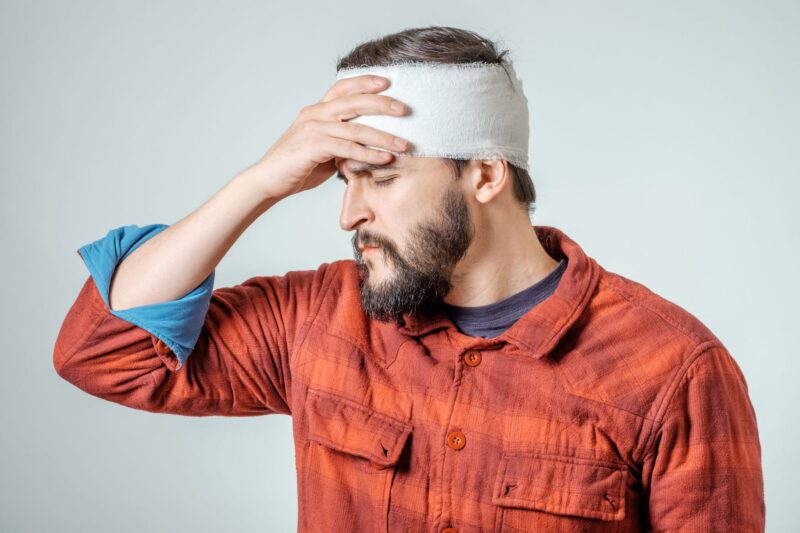 If you or someone you love has been diagnosed with a traumatic brain injury (TBI), you may be wondering how much the lifetime cost will be. In addition to direct expenses like medical care, prescription drugs, and rehabilitation, your family might incur indirect expenses such as lost income and benefits.
Collectively, such expenses have been estimated to cost the country between $48 billion and $56 billion annually. At the individual level, accident victims who suffer TBIs can expect to spend between $85,000 and $3 million in healthcare expenses alone over the course of their lifetime.
Let's take a closer look at some of the factors that affect the lifetime cost of a brain injury:
1

. Ongoing Care
The initial hospitalization and emergency care often represent just a small fraction of the medical expenses arising from a TBI. Even minor brain injuries can cause lasting damage that requires ongoing care. For example, you might need to take various prescription drugs for the rest of your life or attend psychological counseling to cope with how the injury impacts your general wellbeing.
2

. Home and Vehicle Modifications
If the TBI has left you with physical disabilities, you may have to modify your home and vehicle to accommodate the resulting limitations. Depending on the circumstances, such modifications can cost thousands or even tens of thousands of dollars.
3

. Domestic Assistance
While recovering from a TBI — and sometimes even after reaching maximum medical improvement — accident victims often find they're unable to maintain their household. It's not uncommon for injured parties to hire help for various domestic obligations, including:
Meal preparation
Housekeeping
Childcare
Pet care
Transportation
Landscaping
4

. Lost Wages
If you're like most Americans, a single missed paycheck can be enough to threaten your family's financial security. And if you've sustained a moderate to severe TBI, you can expect to miss more than just one paycheck.
In fact, depending on the severity of the injury and any lasting repercussions, you may be unable to return to work at all. In such scenarios, you'll essentially incur a lifetime of lost wages and benefits. Fortunately, it may be possible to recover compensation for lost wages, lost benefits, and loss of future earning capacity by filing a personal injury claim against the party who caused your TBI.
Call (

765

)

742

‑

9046

for a free consultation with a Lafayette brain injury attorney.
If you or someone in your family was diagnosed with a TBI and you're facing an uncertain financial future as a result, contact Ball Eggleston. Depending on the circumstances that led to the injury, your family may be entitled to compensation.
Our attorneys work closely with medical and economic experts who can assist with the settlement calculations and provide testimony. We have a track record of success in catastrophic injury cases, and we will use all the resources at our disposal to help you fight for the highest payout possible. Call (765) 742‑9046 or fill out our contact form to schedule a free case evaluation with a brain injury lawyer in Lafayette.
Contact us today to schedule a consultation with one of our experienced attorneys.
Ball Eggleston — a Lafayette, Indiana law firm — is located at 201 Main Street, Suite 810 P.O. Box 1535 Lafayette, IN 47902. Contact Ball Eggleston by phone at (765) 742‑9046, by fax at (765) 742‑1966, or by email at info@​ball-​law.​com. For additional information, find Ball Eggleston online at ballegg.local.
You can also find the firm on Facebook and YouTube.
Disclaimer: The content of this blog is intended to be general and informational in nature. It is advertising material and is not intended to be, nor is it, legal advice to or for any particular person, case, or circumstance. Each situation is different, and you should consult an attorney if you have any questions about your situation.