How to Tell Your Children You're Getting Divorced
August 10, 2021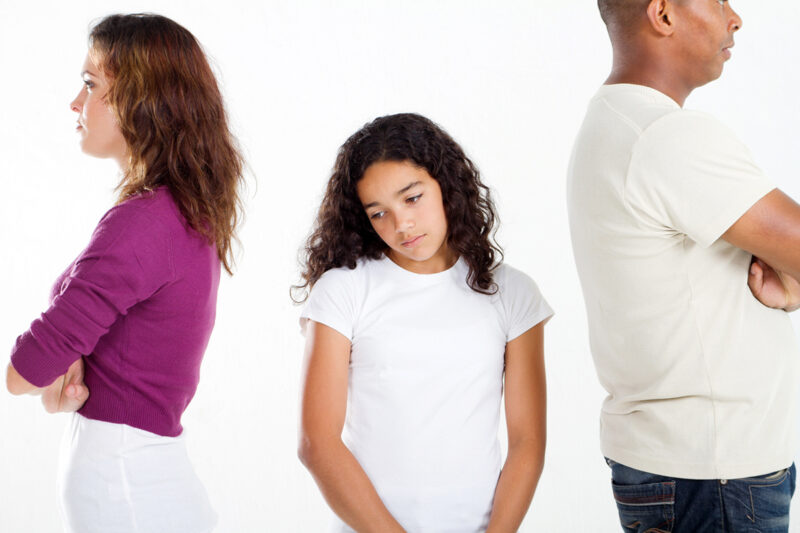 If you've decided to end your marriage, telling your children will probably be one of the hardest steps in the whole process. While they'll likely be upset, there are ways to soften the news so it's not as devastating — or confusing — for them.
Here are some of the most effective strategies for breaking the news gently, so your children won't leave the conversation feeling depressed, anxious, or traumatized:
1

. Tell Them Together

If circumstances allow, you and your spouse should have the discussion as a family. Presenting a united front will let the children know you're still going to cooperate with each other, especially when it comes to them.

In that same vein, make sure all the kids are present for the conversation. Some parents consider telling the older children first, so they have more time to prepare if they're going to be changing schools or facing some other major transition. Burdening the older kids with the news, however, and instructing them not to tell the younger ones will only add to their stress.
2

. Avoid Assigning Blame

Even if one party is primarily to blame for the split — by having an affair, for example — the children don't need to know that. Excluding cases involving addiction and abuse, kids should maintain a close relationship with both parents following divorce, and sullying one party's name will keep that from happening.

If your children ask why you're ending the marriage, give them generic answers that start with the word ​"we." For example, you could say:
"

We are no longer happy together;"

"

We want to stop arguing;" or

"

We've been unable to resolve our differences."
3

. Answer Their Questions Honestly

It may be tempting to soften the news by giving vague, somewhat optimistic answers. If your kids ask whether you'll ever get back together someday, for example, you might be inclined to say, ​"Maybe." As long as you're certain you won't, however, it's best to be honest with them. Try to give age-appropriate but straightforward answers to all their questions, so they don't develop any unreasonable expectations for the future.
4

. Explain What's Going to Change and Then What's Going to Stay the Same

Upon learning their parents are splitting up, most children's primary concern is the impact it will have on their everyday lives. After breaking the news, explain what's going to change. Will one of you be moving out, for example?

Then, let them know what's going to stay the same. Will they still attend the same school? Will they get to keep playing sports? Giving your kids concrete examples regarding their new routine will provide some reassurance by relieving the fear of the unknown.
Speak with a Lafayette Family Law Attorney
If you intend to file for divorce in Indiana, turn to Ball Eggleston for exceptional legal guidance every step of the way. Since 1950, our firm has been helping clients resolve complicated family law disputes as favorably — and quickly — as possible. To discuss your pending divorce with a family lawyer in Lafayette, schedule a free consultation by calling (765) 742‑9046 or filling out our Online Contact Form.
The content of this blog is intended to be general and informational in nature. It is advertising material and is not intended to be, nor is it, legal advice to or for any particular person, case, or circumstance. Each situation is different, and you should consult an attorney if you have any questions about your situation.