What should I document in a personal injury journal?
May 1, 2019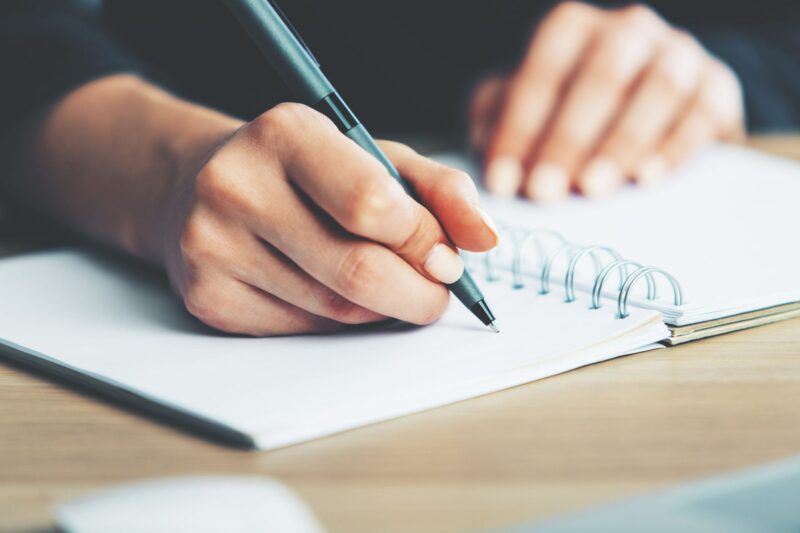 If you intend to file a personal injury claim, it's a good idea to start a personal injury journal. Your entries may be able to strengthen your claim by providing insight into your symptoms and how they're affecting your quality of life.
Read on to learn what to include in your personal injury journal:
1

. What are the accident details?
Your first entry should be a detailed description of everything you remember about the incident. If you're not sure what to write, start by recording the following:
Date, time, and location of the accident
Weather conditions at the scene
Names and phone numbers of any eyewitnesses
Hazards that you suspect contributed to the accident
Liable party's actions before, during, and/​or after the incident
Names and badge numbers of all police officers who responded to the scene
Medical care received at the scene
Chemical tests conducted at the scene
Arrests made at the scene
2

. What is your recovery process?
Journal entries detailing the various stages of recovery will supplement your medical records and help contextualize the extent of your injuries. Make a note of all:
Hospitalizations
Doctor's appointments
Medical procedures
Diagnostic tests
Therapy sessions
Prescription medications
3

. What are your symptoms?
Record the answers to the following questions every day to assist your attorney in proving the extent of your pain and suffering:
Where are you experiencing the most pain?
What other symptoms have you noticed?
Do the symptoms come and go, or are they constant?
How severe are your symptoms on a scale of

1

to

10

?
4

. What impact are your injuries having on your quality of life?
Keep a record of all the ways in which your injuries are affecting your quality of life. This documentation may help your lawyer prove non-economic damages. Take these questions into consideration:
How are the injuries impacting your everyday life?
Are you unable to play with your kids or participate in the hobbies you love?
Is treatment affecting your sleeping habits, diet, exercise routine, or sex life?
How are the injuries impacting your mental state?
Have you been diagnosed with depression or anxiety since the accident?
In the state of Indiana, spouses of injured parties may be able to pursue compensation for loss of consortium, so it's wise to have your husband or wife write regular entries as well. Loss of consortium refers to the non-economic damages suffered by an injured person's spouse and encompasses loss of love, affection, companionship, assistance, and intimacy.
Call (

765

)

742

‑

9046

to discuss your case with a Lafayette personal injury attorney.
If you want to file a personal injury claim in Indiana, contact Ball Eggleston to determine the most strategic way to proceed. Founded in 1950, we have recovered more than $200 million on behalf of accident victims and their loved ones.
Our attorneys take great pride in helping the injured secure the compensation they need to move on with life. Call (765) 742‑9046 or use our online contact form to set up a free case evaluation with a personal injury lawyer in Lafayette.
Contact us today to schedule a consultation with one of our experienced attorneys.
Ball Eggleston — a Lafayette, Indiana law firm — is located at 201 Main Street, Suite 810 P.O. Box 1535 Lafayette, IN 47902. Contact Ball Eggleston by phone at (765) 742‑9046, by fax at (765) 742‑1966, or by email at info@​ball-​law.​com. For additional information, find Ball Eggleston online at ballegg.local.
You can also find the firm on Facebook and YouTube.
Disclaimer: The content of this blog is intended to be general and informational in nature. It is advertising material and is not intended to be, nor is it, legal advice to or for any particular person, case, or circumstance. Each situation is different, and you should consult an attorney if you have any questions about your situation.